Almost Heaven Plantation Testimonials
Almost Heaven Plantation Testimonials
Here's what a few of our customers have had to say about us.
Have a testimonial of your own to share?
Send a Testimonial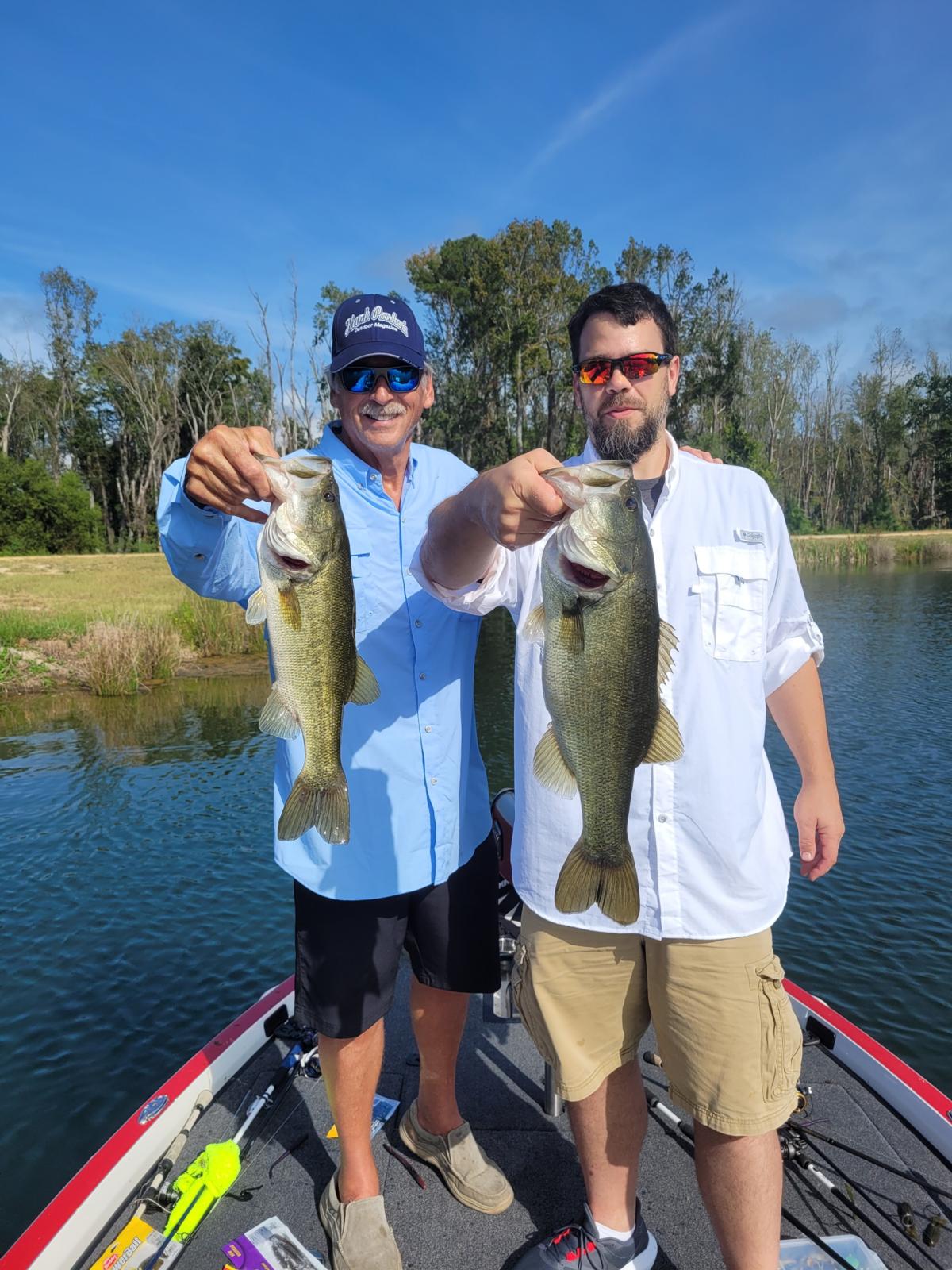 Tricia and Roy
Fall 2021 - Crystal, MN
We had the most amazing time at Almost Heaven Plantation. Not only did we catch an astronaumical amount of bass but we got to experience true southern hospitality. Everyone was kind and made sure our stay was great. The lodge was gorgeous, our room was warm and welcoming and the scenery was beyond anything we expected! Thank you so much for a amazing and memorable time!
Neighbors, Jim & Pam Porter, Porter Land and Timber, LLLP
"Almost Heaven is the perfect name for our friendly neighbors! You drive in a long, beautiful winding road and come to their fantastic gathering shed complete with whatever any hunter could want or dream up! The Almost Heaven hunting and fishing facilities are the BEST in this area. The Boat House is super cool complete with a bait and equipment store with anything you could possibly want. The Almost Heaven Inn has several individual rooms with bath and each decorated to the nines with various hunting themes! The hunting and fishing is amazing! Almost Heaven is pretty much Heaven on Earth!"
Mike Reid
Spring Island Hunt Committee Chair
"Spring Island has been with Almost Heaven's Hunt Master, Scott Keown, for over 10 years through 4 different plantations in the Low Country. Almost Heaven Plantation is by far the best! The quail course habitat is perfect for the birds and makes for sporty shooting! Spring Island has 65 hunters and has booked over 170 hunts in 2020."
Robert Newbert
"Almost Heaven has it all – Well maintained quail habitat with great guides and dogs plus a 40+ acre field that's a magnet for dove."
Send us a Testimonial
To our past clients: We appreciate your comments and if you would, fill out the form with comments and a photo about your experience at Almost Heaven Plantation. Fields marked with * are required. Please enter the Name field how you want your name to read on our website (Examples: John Doe, J. Doe, John D., John Doe Corporation).